The Clean200 is a list of 200 publicly traded companies that are leading the way with solutions for the transition to clean energy.
See the full list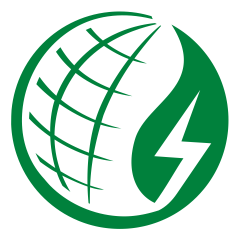 Clean200 holdings
12 holdings
12 holdings
Communication services

3% of assets

$221.22M invested

Communication services

2.94% of assets

$216.96M invested

Consumer cyclical

2.03% of assets

$149.84M invested

Technology

1.71% of assets

$125.74M invested

Technology

1.02% of assets

$75.49M invested
See all
Methodology
The Clean200 are the largest 200 public companies ranked by green energy revenues. The dataset is developed by multiplying a company's most recent year-end revenues by its clean revenue estimate, primarily sourced from Corporate Knights Research supplemented by FactSet, Bloomberg BNEF, and FTSE Russell data. In order to be eligible, a company must have USD revenue of at least $1 billion (most recent available fiscal year-end data) and earn more than 10% of total revenues from clean sources, which extends beyond energy efficiency, green energy, and zero emission and hybrid vehicles. We include banks that are financing the low-carbon solutions; real estate companies leading the way on low-carbon buildings; forestry companies protecting carbon sinks; responsible miners of critical materials for the low carbon economy; food and apparel companies with products that are primarily made of raw materials with a significantly lower carbon footprint; and energy-hungry information and communications technology companies that are leading the way on renewable energy.
More
This fund has:
More investments in Clean200 than Carbon Underground 200
Sustainability report card
As You Sow's
Invest Your Values
report card grades mutual funds on environmental and social issues, including climate change, gender equality, and weapon investments. Click through to get more details on each issue.
iShares S&P 100 ETF [OEF]
Search more funds
Ask your employer about fossil free options for your retirement plan
Find socially responsible funds that are five-badge fossil free
Divest Invest invites you to join them in pledging to invest fossil free
Visit Deforestation Free Funds to see exposure to rainforest destruction
More from Invest Your Values
See how mutual funds and ETFs are rated on issues ranging from fossil fuels, to deforestation, gender equality, guns, prisons, weapons, and tobacco: