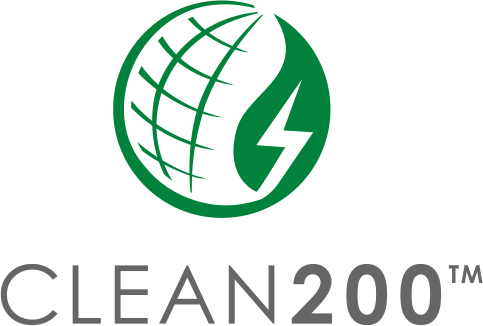 Over the past six years, a movement of institutional and individual investors representing more than $6tn in assets under management have divested a portion of their fossil fuel investments and committed to divesting the balance in the next five years. The corollary of divesting fossil fuels is re-investing in the clean energy future. As an invitation to a larger discussion of how we can invest in a clean energy future, As You Sow and Corporate Knights created the Carbon Clean 200 — a list of the 200 largest companies worldwide ranked by their total clean energy revenues, including revenue associated with energy efficiency themes.
Brought to you by As You Sow and Corporate Knights


Investing in a clean energy future
The moral case for divesting from fossil fuels has been well argued, but for many, the economic case is less clear. However, as clean energy growth rates take off and demand growth for fossil fuels flatlines, it is probable that divesting from fossil fuels in favor of a clean energy future does not have to come at a sacrifice to long-term investment returns.
The Clean200 are ranked by their estimated green revenues in USD. The dataset is developed by multiplying a company's most recent year-end revenues by its Bloomberg New Energy Finance (BNEF) New Energy Exposure Rating mid-point. In cases where companies disclosed their clean energy revenues, this number was verified to ensure consistency and, in some cases, used to override the BNEF data. In order to be eligible, a company must have a market capitalization greater than $1 billion (end of Q3 2017) and earn more than 10% of total revenues from New Energy sources.
2018 Q3 Performance update
Since the Clean200 was launched in the summer of 2016, a great deal has changed in the world. Mainstream investors around the world have joined the march away from fossil fuels to clean energy and the big automakers are racing toward a fossil free future. In fact, the CEO of Shell announced he is going electric for his next car.
In the past 12 months, almost every major automaker announced major investments in an electric future. The head of product of the company which was previously the trivia answer to "Who killed the electric car?" announced "General Motors believes the future is all-electric," with several other major auto companies promising to electrify (which can mean fully electric or hybrid) their entire portfolio including Volkswagen (by 2030), Toyota (by 2025), Daimler (by 2022), and Volvo (by 2019). Governments whose people are choking on polluted air are pumping this handcar of change, with China and India both announcing ambitions to phase out fossil fuel cars by 2030.
That being said, these are still turbulent times for the renewable energy sector and global markets in general. After a long period of outperforming the S&P Global 1200 Energy Index (fossil fuel benchmark), the Clean200 fell behind in June this year. The escalating trade war between the US and China targets specific Clean200 categories (including electricity transformers, lithium batteries, and LEDs) and has taken a heavy toll on Chinese stocks across the board, with the Shanghai Stock Exchange Composite Index plunging 18% year-to-date. Additionally, as the solar industry matures and is now cost competitive with coal and gas power, the Chinese government moved this June to slash solar subsidies and quotas leading to major drops in solar industry stock prices. In addition, oil prices have been steadily rising since early 2016.
As oil prices surged, Clean200 stocks fell behind its benchmark in June for the just the second time since inception 2 years ago. Source: Bloomberg, Corporate Knights
Overall, the model we presented in the form of the Clean200 continues to indicate that demand and market forces are driving continued investment into a clean energy sector and the cost of clean technology continues to drop. The Clean200 Index is up 16.5% since its inception 2 years ago.
Controlling for the China-effect, the Clean200 ex-China continued to outperform, generating a 35.2% return over the past two years compared to its fossil fuel benchmark, the S&P 1200 Global Energy Index, which returned 23.5%. This is an unexpected result given the recent up-cycle in oil prices, and suggests that investor expectations are increasingly gathering behind a low-carbon clean energy future.
The Clean200, excluding China, generated a 35.2% return over the past two years compared to its fossil fuel benchmark, the S&P 1200 Global Energy Index, which returned 23.5%. Source: Bloomberg, Corporate Knights
Visit AsYouSow.org to see the methodology and the full list of 200 companies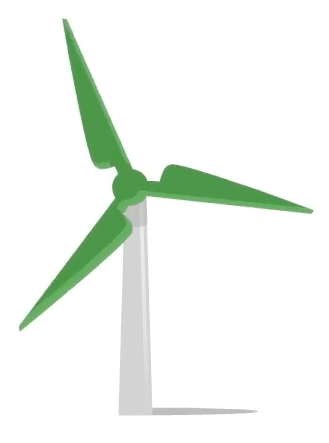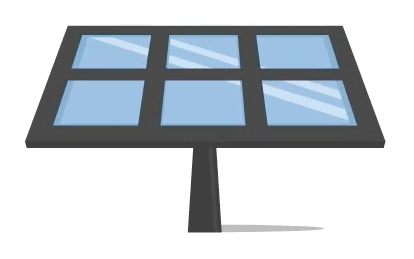 Your personal economic power can help defund climate change
Built for investors who want to make a difference. Our unique dataset can help you ensure your money is making an impact.