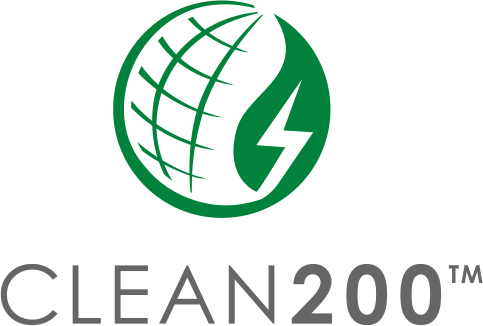 Over the past years, a growing movement of investors representing trillions of dollars in assets under management have divested some portion of their fossil fuel investments. But where to invest this capital? The corollary of divesting fossil fuels is re-investing in the clean energy future. As an invitation to a larger discussion of how we can invest in this future, As You Sow and Corporate Knights created the Clean200 — a list of 200 publicly traded companies that are leading the way with solutions for the transition to clean energy.
Brought to you by As You Sow and Corporate Knights


Search funds from your 401(k), retirement plan, or personal portfolio
Find sustainably-invested mutual funds and ETFs
The Clean200 is intended as the clean energy inverse of the Carbon Underground 200™. Where the Carbon Underground 200™ (which evolved from the seminal Carbon Tracker Initiative report, Unburnable Carbon: Are the World's Financial Markets Carrying a Carbon Bubble?), ranks the largest publicly listed companies by the carbon intensity of their coal, oil, and gas reserves; the Clean200 ranks the largest publicly listed companies by their total clean energy revenues, with a few additional screens to help ensure the companies are indeed building the infrastructure and services needed for what Lester Brown and many others have called "The Great Energy Transition" in a just and equitable way.
2021 update
Corporate Knights and As You Sow have released the annual update Clean200™ list of publicly traded companies that are leading the way with solutions for the transition to a clean energy future.
The Clean200™ is an educational tool intended to give individuals the ability to research companies that are effectively balancing people, planet, and profit. The Clean200 list may be used by individuals free of charge. All commercial investment products derived from The Clean200 require a license. Contact As You Sow and/or Corporate Knights Inc. for further information.
Since our first report was launched in the summer of 2016 a great deal has changed in the world.
Larry Fink, the CEO of the largest investment firm in the world, wrote in his 2021 letter to CEOs:
"Given how central the energy transition will be to every company's growth prospects, we are asking companies to disclose a plan for how their business model will be compatible with a net zero economy – that is, one where global warming is limited to well below 2°C, consistent with a global aspiration of net zero greenhouse gas emissions by 2050."
Larry Fink's sentiment is playing out in real time. The negative impact of climate change across the entire economy, supply chains, capital markets, and public health is now well charted in particular the recent Harvard study showing that fossil fuel pollution related deaths exceeded eight million in 2018 and are growing.
This year, riding Tesla's soaring stock, Elon Musk passed Jeff Bezos to become the richest man on the planet, with a net worth of US$189.7 billion (as of January 8, 2021).
In carrying out his mission to accelerate the world's transition to sustainable energy, Musk has become a prophet for clean capitalism, with Tesla now ranked as the most sustainable and valuable car company in the world. It is also now the pure-play company on the Clean200.
Musk is not alone. The Prince of Wales, the pope, and critically, a global movement catalyzed by Greta Thunberg have all turned up the heat on businesses to get real about cooling the planet.
Prince Charles has long championed the environment and the central role industry and finance must play in its protection, but he's dialed up the urgency significantly in the past year. In the fall, he said climate change poses such a severe threat that the world's only option is to adopt a military-style response reminiscent of the U.S. Marshall Plan that helped rebuild post-war Europe 70 years ago.
In January, the prince looked back more than 800 years to the Magna Carta (which inspired a belief in the fundamental rights of people) to issue a companion document – the Terra Carta, or Earth Charter – that aims to enshrine the rights and value of nature in capitalism, inviting the world's CEOs to make a sustainable future the growth story of our time.
Pope Francis once described unbridled capitalism as the "dung of the devil." In a sign of the times, he recently gave his blessing to the Council for Inclusive Capitalism, a partnership between the Vatican and the leaders of some of the world's largest businesses, including the chiefs of BP and Bank of America.
This seemingly unholy alliance seeks to make capitalism a more holy instrument for answering the cry of the earth and the cry of the poor.
There are now more than 300 companies, representing more than US$3.6 trillion in market cap, that have committed to a net-zero-emission target in line with a 1.5°C future.
Some worry these are empty words that give the impression that sufficient action is being taken – a sort of delay tactic. Thunberg, the teenage activist who kicked off a citizens' climate movement, says, "We must forget about net-zero – we need real zero."
She spells out what that means:
"Immediately halt all investments in fossil fuel exploration and extraction. Immediately end all fossil fuel subsidies. And immediately and completely divest from fossil fuels. We don't want these things done by 2050, 2030 or even [next year]. We want this done now."
She's right, but defunding carbon bombs will not be enough; not even close. The real action is going all in on funding climate solutions. What gets funded gets done. How we invest our trillions starting right now will determine our future.
To paraphrase Indian philosopher Jiddu Krishnamurti, the climate-solution revolution is today, not tomorrow. The litmus test for companies and countries (and anyone, really) is what percentage of your current budget is allocated with an intention to create a carbon-free sustainable world. If it's less than 100%, you've got work to do.
The Clean200 companies are leading the way by putting sustainability at the heart of their products, services, business models, and investments, helping to move the world onto a more sustainable trajectory.
This year's Clean200 companies rose to the top of a pool of 8,080 global firms that earn more than $1 billion a year, based on rigorous assessment of the amount of revenue each company earns from products and services aligned with the Corporate Knights Clean Economy Taxonomy, while also ensuring that their businesses are not fundamentally offside important criteria for socially responsible investors including substantial involvement in weapons, private prisons, thermal coal, or having a record of systemically obstructing climate policy.
On average, 39% of revenues earned by Clean200 companies are classified as clean, which the majority of other revenues classified as neutral, compared to just 8% clean revenue for their peers.
But none of this would have legs if the Clean200 weren't also faring well financially. On this score, the Clean200 handily outperformed its MSCI ACWI peers by 47% over the last year (to January 31, 2021), and 34.74% since the Clean200 was launched in July of 2016.
Clean200 companies generated a total return of 113.41% beating the MSCI ACWI broad market index (78.67%) and MSCI ACWI/Energy Index of fossil fuel companies, (-13.83%) on Total Return Gross - USD Basis from the Clean200 inception of July 1, 2016 to January 31, 2021.
To put that in context: $10,000 invested in the Clean200 on July 1, 2016 would have grown to $21,340 by January 31, 2021, versus $17,867 for the MSCI ACWI broad market benchmark and $8,617 for the MSCI ACWI Energy benchmark for fossil fuel companies.
What is needed now is for the rest of the business world, most importantly the big-money investors who have been sitting on the sidelines, to also lean into this more civilized form of clean capitalism.
Now that BlackRock, the largest investor in the world, with a whopping $8.7 trillion under management, has jumped the net-zero-emissions bandwagon, it is only a matter of time before it becomes the standard, placing a 100% sustainable and zero-carbon economy within our grasp.
The good news for our species is that the forces of pride and profit have shifted in favour of those on the right side of climate history, with shame, and economic shambles awaiting those who cling to the wrong side.
With the sun shining on climate solutions, companies are free at last to shed their carbon cloaks.
With all this action, we hope that the Clean200 can to do two things:
    1. provide a useful North Star for investors looking to pinpoint the companies leading the way to a clean energy future.
    2. to dispel the myth that clean investing is about sacrificing returns.
To make things easier, Corporate Knights and As You Sow are proud to present the latest edition of the Clean200.
While we're not promising any home runs, we are happy to report that the Clean200 now has more than a four-year track record of outperforming its high-carbon global counterparts.
See the full list of 200 companies
Clean200 vs. MSCI ACWI vs. ACWI Energy (Jul-01-2016 - Jan-31-2021, Total Return Gross - USD)
Source: S&P Capital IQ
Clean200™ Methodology
The Clean200 are the largest 200 public companies ranked by green energy revenues. It was first calculated on July 1, 2016 and publicly released on August 15, 2016 by Corporate Knights and As You Sow. The current list has been updated with data through the end of 2020 (December 31, 2020).
The Clean200 companies are listed by their estimated green revenues in USD. The dataset is developed by multiplying a company's most recent year-end revenues by its clean revenue estimate, primarily sourced from Corporate Knights Research. In order to be eligible, a company must have USD revenue of at least $1 billion (most recent available fiscal year end data) and earn more than 10% of total revenues from clean sources.
The Clean200 uses negative screens. It excludes all oil and gas companies and utilities that generate less than 50 percent of their power from green sources, the top 100 coal companies measured by reserves, the top 100 oil & gas companies as measured by reserves, as well as all fossil fuel companies, majority fossil-fired utilities, pipeline and oil field services companies, and other fossil fuel-related companies screened on As You Sow's Fossil Free Funds. In addition, the Clean200 excludes weapons companies including major military arms manufacturers found on the SIPRI Top 100 arms-producing and military services list, as well cluster munitions, nuclear weapons, and civilian firearm manufacturers screened on As You Sow's Weapon Free Funds. The Clean200 also excludes palm oil, paper/pulp, rubber, timber, beef, and soy producers that are screened on As You Sow's Deforestation Free Funds, companies using child or forced labor, and companies who engage in negative climate lobbying are not included.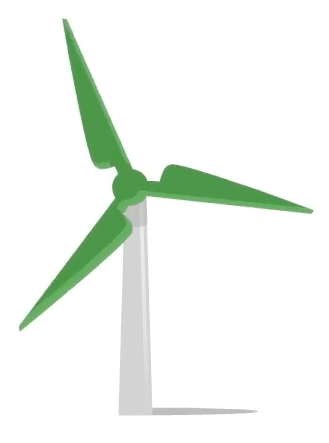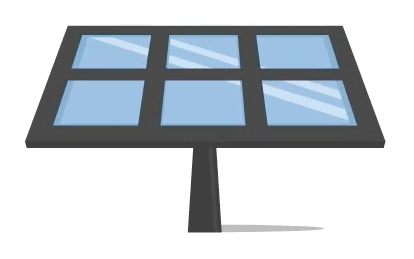 Find fossil free sustainable investments
Built for investors who want to make a difference. Our unique dataset can help you ensure your money is making an impact.
More from Invest Your Values
See how mutual funds and ETFs are rated on issues ranging from fossil fuels, to deforestation, gender equality, guns, prisons, weapons, and tobacco:
We offer sustainable investment tools that highlight issues dealing with climate change, gender equality and more
Invest Your Values is funded by contributions to As You Sow, a non-profit 501(c)3.
As You Sow
Invest Your Values is a project by As You Sow, a 501(c)3 nonprofit empowering shareholders to change corporations for good
© Copyright 2023 As You Sow. All rights reserved.
2020 Milvia St, Suite #500, Berkeley, CA 94704
Disclaimer: As You Sow is not an investment adviser
As You Sow is not an investment adviser as that term is defined under federal and state (California) laws and regulations. As You Sow is a tax-exempt, nonprofit organization dedicated to educating and empowering shareholders to change corporations for the good through the collection, analysis and dissemination of relevant information to the public, free of charge. As You Sow does not provide financial planning, legal or tax advice. Nothing on this website shall constitute or be construed as an offering of financial instruments, or as investment advice or investment recommendations.
See our full disclaimer